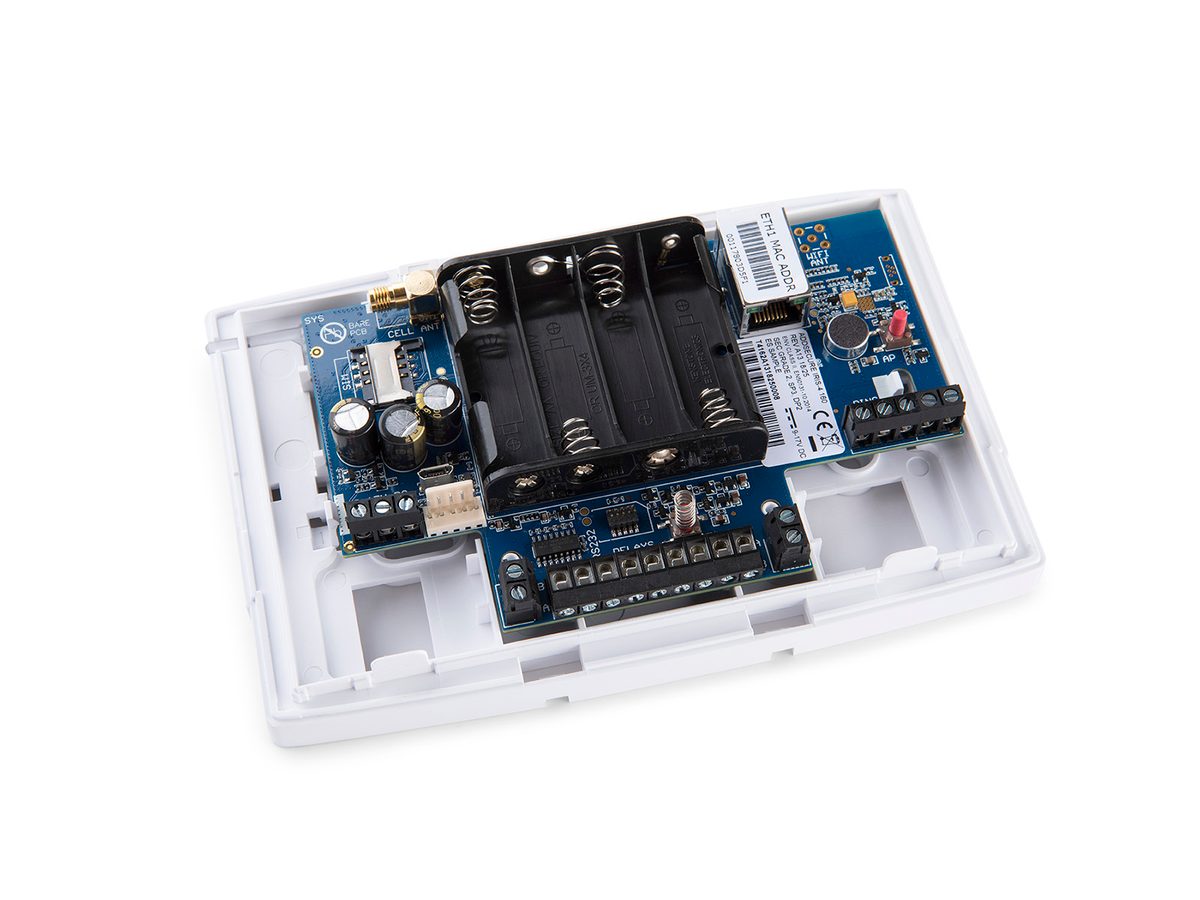 Innovative terminal designed for the residential sector
Enclosed in an elegant housing, the IRIS-4 160 delivers a simple and cost-effective solution for dual path IP based alarm transmission without compromising any of the functions available in the high security IRIS-4 terminals.
The IRIS-4 160 can be programmed to transmit via a multitude of transmissions paths. The possibilities are:
Single path 4G
Single path IP
Single path WiFi
Dual path IP/4G
Dual path WiFi/4G
Completely compatible
Through the wide range of interfaces, the IRIS-4 160 is compatible with any existing alarm control panel from whatever manufacturer.
Dialport (emulated PSTN) connection supporting a broad range of analogue protocols such as Contact ID, SIA 1-3, Scancom fast format, CESA, Telim and Robofon.
RS-485, RS-232 and TTL bus connections for integration with leading manufacturers such as Honeywell, Texecom, Risco and many others.
Logic inputs which can be programmed with alarm and restore messages in SIA, Contact ID or SMS text messages.
Fast and easy deployment
The programming remains user friendly through the newly developed AddSecure bluetooth app. The bluetooth app is available in both Google Play and App Store.
Specifications AddSecure IRIS-4 160
The IRIS-4 160 is an innovative terminal especially designed for residential and small commercial installations.
AddSecure's advanced technology incorporated within the IRIS-4 160 makes for a highly relevant and intelligent AoIP terminal with rather unique features.
The IRIS-4 160 is unique in providing battery backup for minimize failer that meets Grade 2 requirements.
Benefits
Programmed to transmit via a multitude of transmissions paths.

Fast and easy deployment

Completely compatible