AddSecure's first sustainability report
The report sheds light on how our company and our IoT solutions contribute to a safer and smarter world. In the report we present our impact on the environment and society at large, our achievements in 2020, as well as strategies and ambitious goals for the future.
Data will reshape the way we produce, consume and live. Benefits will be seen in every single aspect of our lives, ranging from more conscious energy consumption and product, material and food traceability, to healthier lives and better healthcare. It is the basis for many new products and services, driving productivity and resource efficiency gains across all sectors of the economy.
Our mission is to create a safer and smarter world together with our customers. We are a fast-growing company whose ambition is to create long-term financial value without compromising environmental and social values. Sustainability guides us in our daily operations as well as in our innovation and growth strategies. Sustainability inspires us to create profitable smart business in new ways and by new means.
Harnessing technology is no silver bullet, but these developments could be an essential building block in the ability to achieve the Global Goals this decade.
"Unlocking Technology for the Global Goals", World Economic Forum 2020
Our solutions
Internet of things (IoT), blockchain and AI are having a transforming impact on economies and societies. At AddSecure we believe in the ability of these new technologies to create a smarter and safer world, and to reach the United Nations' Sustainable Development Goals (SDGs).
Using the Agenda 2030, we have mapped out how our solutions contribute to the SDGs today – and to identify areas needing smart and safe solutions for tomorrow.
Take a look at how our customers use our solutions to make a sustainable impact:
Our focus
As technological advances bring us daily benefits, they also raise complex questions and concerns about how technology will affect society and our planet. At AddSecure we have prioritized four areas to manage our direct and indirect impact.

Smart power
As the world becomes increasingly digitalized, information and communications technologies, data centers and network services are emerging as an important source of energy demand in their own right. At AddSecure we continuously work for a more efficient use of energy and an increasing share of carbon free energy sources.

Smart use of resources
Waste of electrical and electronic devices is one the fastest growing waste streams. Containing a complex mixture of materials, components and hazardous content, these devices can cause major environmental and health problems. Moreover, the production of modern electronics requires the use of scarce and expensive resources. At AddSecure we strive to enhance resource efficiency by improving the production, collection, treatment and recycling of our electronic devices and consumed goods.

Safe data
Our customers count on our ability to handle data and communications in a secure way, keeping it safe from unauthorized access or alterations. At AddSecure, we strive to outperform our customers' expectations and to constitute a thought leader in data quality and information security.

Smarter together
Diversity fosters innovation and problem solving by pushing us to look at things from different perspectives. AddSecure is an international, fast growing company and we strive to make the most of our differences. We believe in internal teamwork and partnerships with our customers.
Policies and guidelines
The purpose of our Sustainability Policy is to provide a framework for how we integrate sustainability in all our business functions. It states the basic and common view within AddSecure on matters of environmental and social impact and the management thereof.
At AddSecure, we're committed to acting with integrity. Our Code of Conduct commit us to comply with the rules and regulations of each country in which we operate, and we do not accept any form of corruption or discrimination.
Respect for human rights, fair and safe working conditions, and ethically and environmentally sound business practices are core to us. We expect the same from our business partners and suppliers. AddSecure's Business Partner Code of Conduct specifies minimum requirements and expectations that our suppliers, third party intermediaries and other business partners must comply with when doing business with us.
ISO certifications and management system
AddSecure's quality and environmental management system is certified according to the ISO 9001 and 14001 standards. We are committed to continuously improve the quality of our products, our customer relations, our environmental impact and ourselves. We comply with applicable laws and regulations pertaining our business. The management system encompasses all our activities and attests that our processes and common practices meet international standards.
We are continuously working to integrate our acquired legal entities into the ISO certifications found below.
| Vertical | Entity | ISO 9001 | ISO 14001 |
| --- | --- | --- | --- |
| Smart Alarms | AddSecure AB | OK | OK |
| | AddSecure AS | OK | OK |
| | AddSecure Ltd | OK | - |
| | AddSecure AG | OK | - |
| | AddSecure OY | OK | OK |
| Smart Rescue | AddSecure Smart Rescue AB | OK | OK |
| Smart Care | | - | - |
| Smart Grids | | - | - |
| Smart Transport | | - | - |
Contact
Any thoughts or questions about our priorities and sustainability agenda? Please let us know!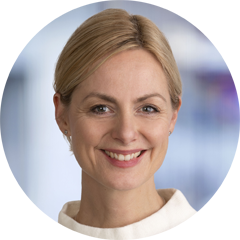 Johanna Giorgi
Chief Sustainability Officer, AddSecure
[email protected]
Phone: +46 8 685 15 00